House of Thai Cuisine
3520 Cottman Ave, Philadelphia, PA 19149
Order now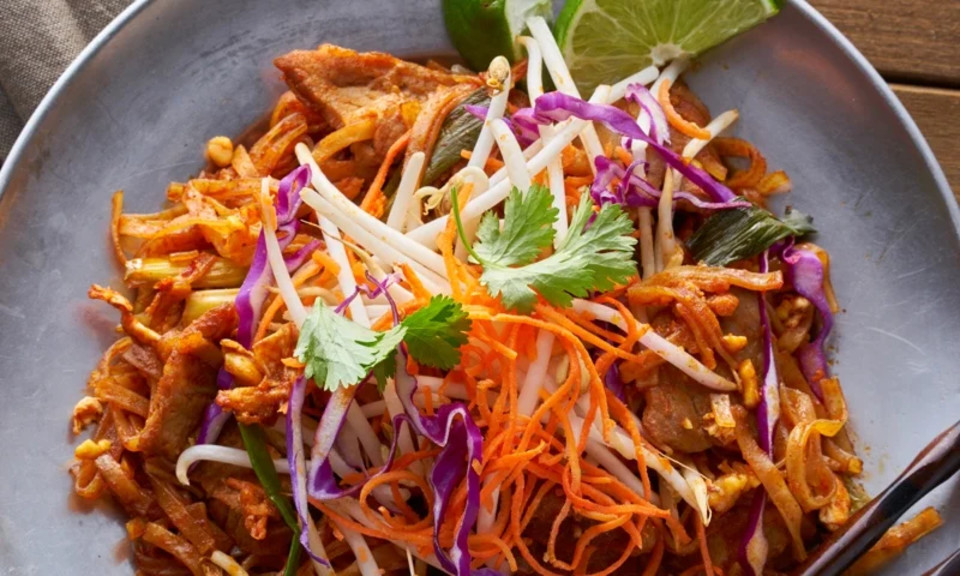 Frank
I love House of Thai. I live in the Northeast and believe this is one of the cities best hidden gems. Everything I have ever tried has been delicious. I frequent the Thai Fried Rice as well as the crispy duck and always include their spring rolls and dumplings in my order. 10/10 I would have given this review years ago when I first went here but always forgot until I used Grub Hub.
Isaac
Always a big fan of House of Thai and have been ordering here for years. My favs are the Penang curry, which is a perfect balance of sweet and spicy. As well as the Siam chicken, which is fried chicken in a peanut sauce. My other fav is the curry chicken puffs. They are amazing, and i love to dip them in peanut sauce. Always order extra peanut sauce because it's the best.
Sarahjean
Even though I have lived in the area for a long time I haven't ordered at House of Thai. I only ordered the shrimp lemongrass soup for take out and it was amazing! A little bit on the sour side but the spiciness give it a good kick. The older gentleman at the counter was nice too. I will definitely order here again.
Sharifah
I ordered the Shrimp Lemongrass Soup, Satay and Drunken Noodles with 2 meats. Very tasty! I would definitely order again! It was enought for two of us with healthy appetites to split. If I ordered anything less, I would have still been hungry and longing for more of the good eats!
Dennis
I ordered the Pad Thai and it was absolutely delicious. The ingredients tasted really fresh and the chicken was really good too. I also ordered a Thai iced coffee which was really tasty as well!
About us
Today

Takeout: 11:00 AM - 8:30 PM

Takeout

Tuesday:

11:00 AM - 8:30 PM

Wednesday:

11:00 AM - 8:30 PM

Thursday:

11:00 AM - 8:30 PM

Friday:

11:00 AM - 9:00 PM

Saturday:

11:00 AM - 9:00 PM